Parking Is Crucial at Lexington's Premier Hospital
Baptist Health in Lexington is an award-winning 390+ bed acute and skilled care facility. One of the few hospitals in the nation to be designated as a Magnet® hospital for nursing excellence multiple times by the American Nurses Credentialing Center, it is also known for its medical research and education.
Specialized, comprehensive patient services provided include cancer care, heart and stroke care, women's health (including mother and baby care), orthopedics, sleep disorders, and rehabilitation.
Established in 1954 as Central Baptist, the hospital has more than 500 physicians on staff, representing more than 50 medical specialties. As the campus grew, close and always available parking became an urgent necessity.
The Elevator Endurance Challenge
The South Garage is the hub for parking close to the registration, admission, discharge, and the cafeteria. With room for 1,000+ vehicles on six levels, the garage is in constant use. The convenient walking distance makes it available to 1760, 1780, and 1800 buildings.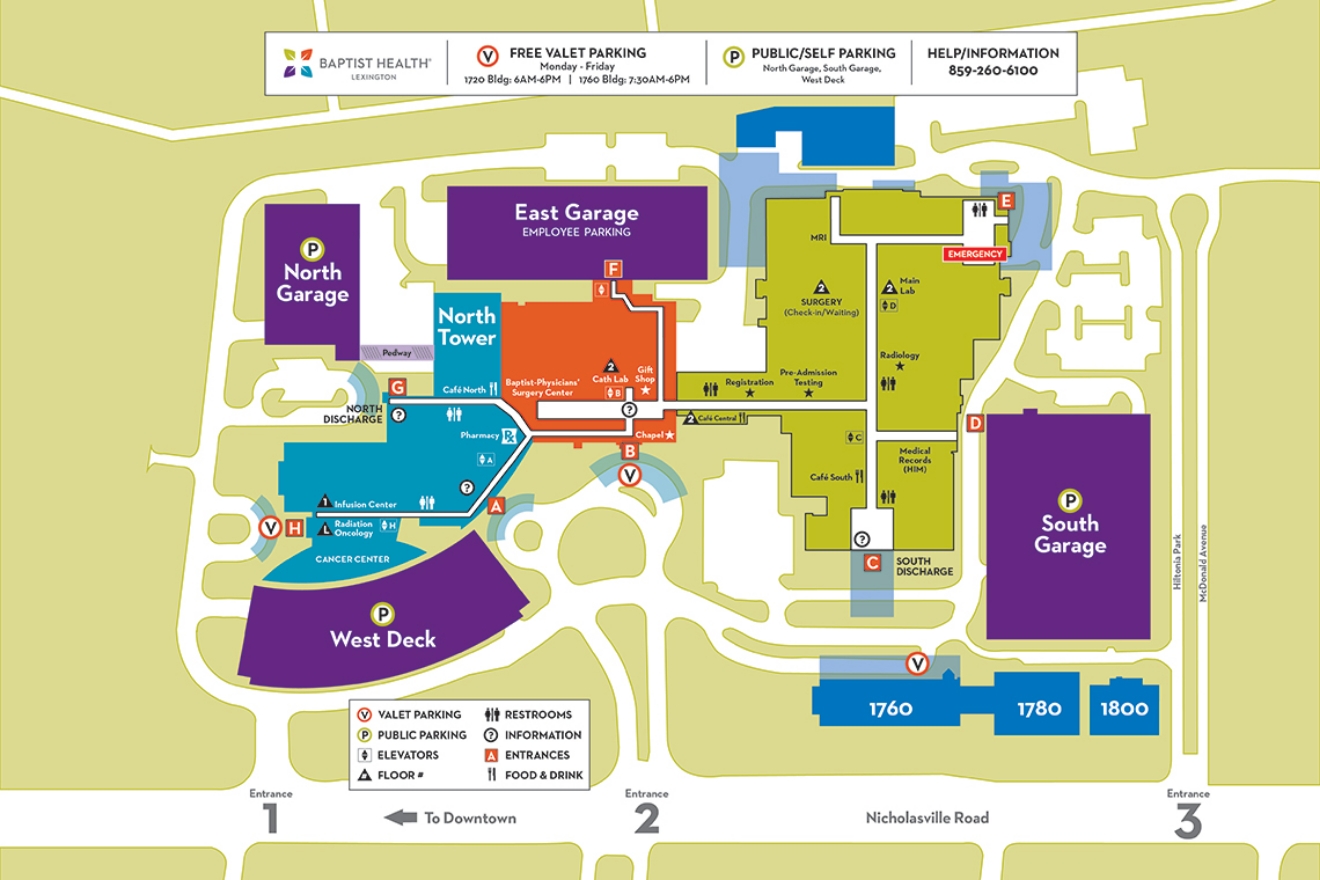 Baptist Health Parking Situation
P1 is the elevator with the most traffic out of three that provide access to the parking decks. With its entrance exposed to the elements and set in the concrete structure, corrosion had damaged the elevator door frames, hall doors, door guide sills and sill support angles.
To repair the existing equipment and replacing select elements with corrosion-resistant material like stainless steel and galvanized coated steel turned out to be a costly and complicated solution. Previous additions and upgrades featured equipment from three different manufacturers, so replacing the specific elements was not an option.
A Project Well Managed
Project manager Steven Schmidt proposed a complete modernization: Efficiently replacing the corroded equipment with corrosion-resistant equipment, and adding new hall entrance supports, hall door equipment, a car door operator, additional car door equipment, and a new sliding car door from a similar corrosion-resistant material.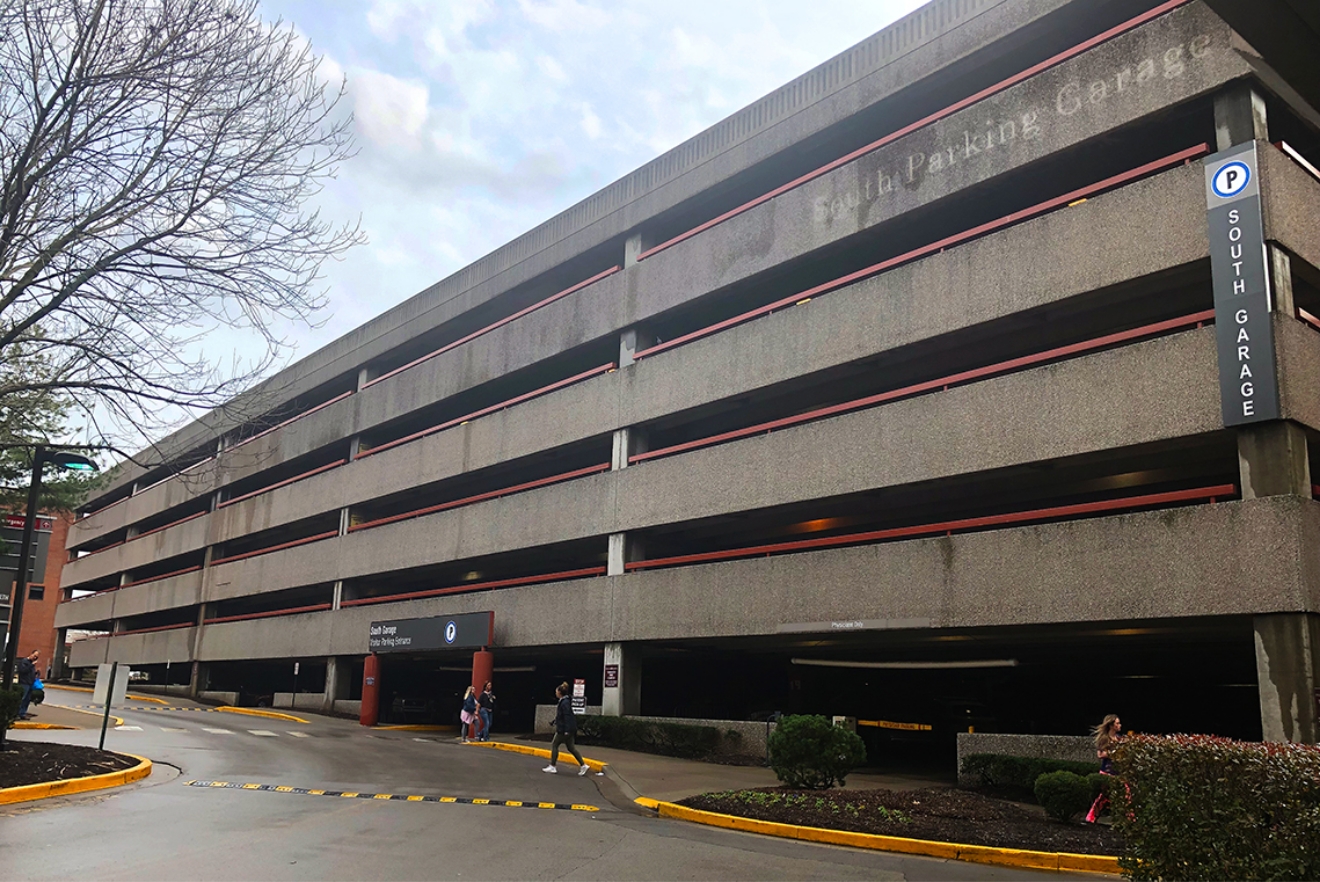 Baptist Health South Garage
Single-sourcing the equipment will warrant the ability to repair and replace elements as needed in the future, allowing us to track the state of the material as we service the elevators of the South Garage.
Baptist Health Facilities Manager Jonathan Jones was delighted with the solution we provided. To him, asking only a modest 10% in addition to the estimated replacement effort seemed too much of a bargain.
Maintenance Is Key
Today, DC Elevator is the primary repair and maintenance provider for vertical transportation on the Baptist Health campus. We understand that their elevators move traffic, and aim to keep them fully operational to avoid any downtime. Working committed to this goal, we stay true to our vision: To bring value to all that we do; serving our customers with our work, contributing to their convenience, safety, and peace-of-mind.
To learn more about the details of this project, please contact Steven Schmidt at the Lexington office.


1740 Nicholasville Road,  Lexington, KY 40503

(859) 260-6100

baptisthealth.com/