Charleston Catholic High School, home of the Irish, is a staple to downtown Charleston. At their campus, nestled around the Sacred Heart Church, the students dressed in blue and white school uniforms follow a busy schedule. Principal Colleen Hoyer announced the plans to expand the main building by adding a fourth floor in 2016.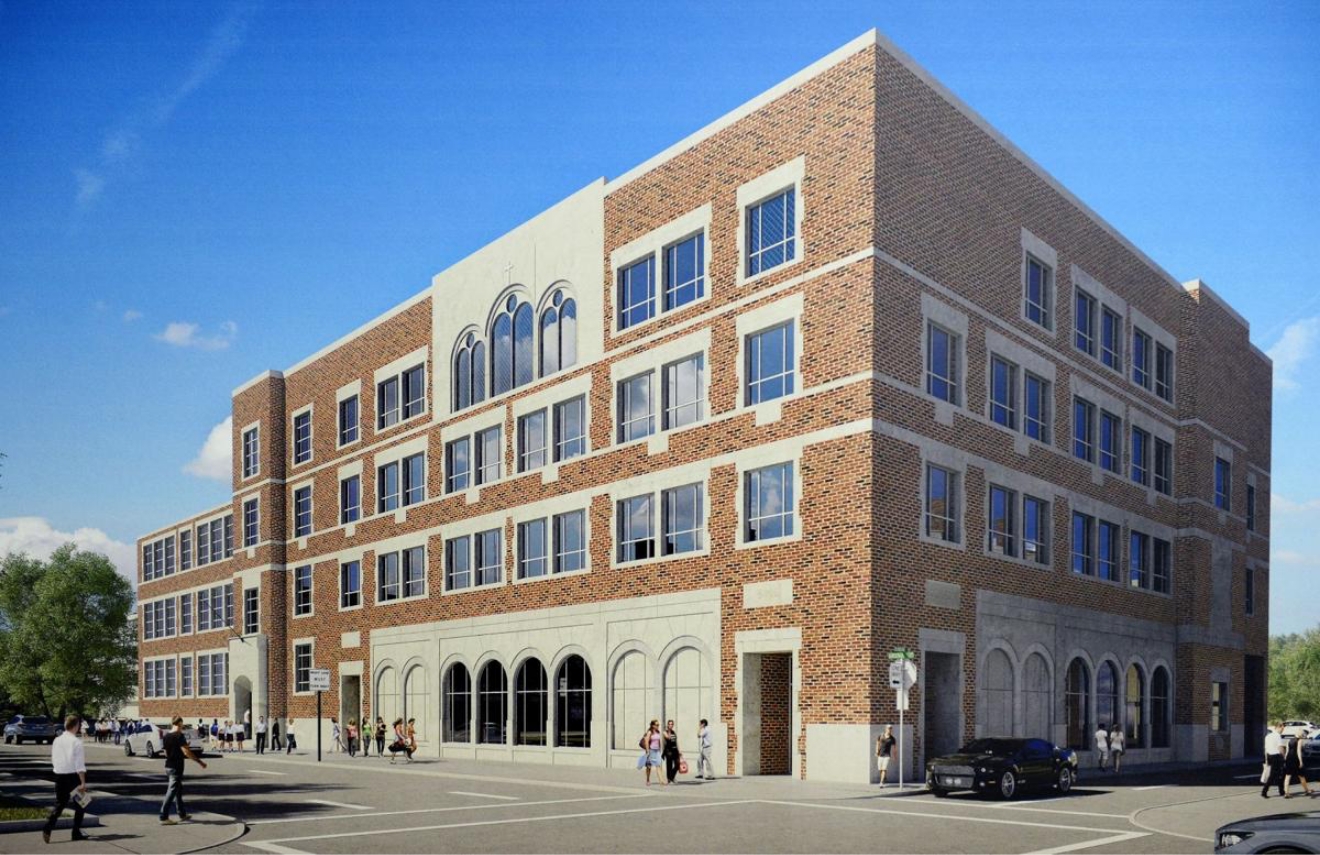 Pre-Construction Rendering
The John and Margret Krupa Foundation bestowed the school with a generous lead gift, as Margaret Krupa was an attendee of the school and a longtime donor. Through additional fundraising, the school made the dream possible, encouraging the students to "think big thoughts and to realize that they have the power now to lay the groundwork and to take the necessary steps to help their dreams one day become reality," said Principal Hoyer.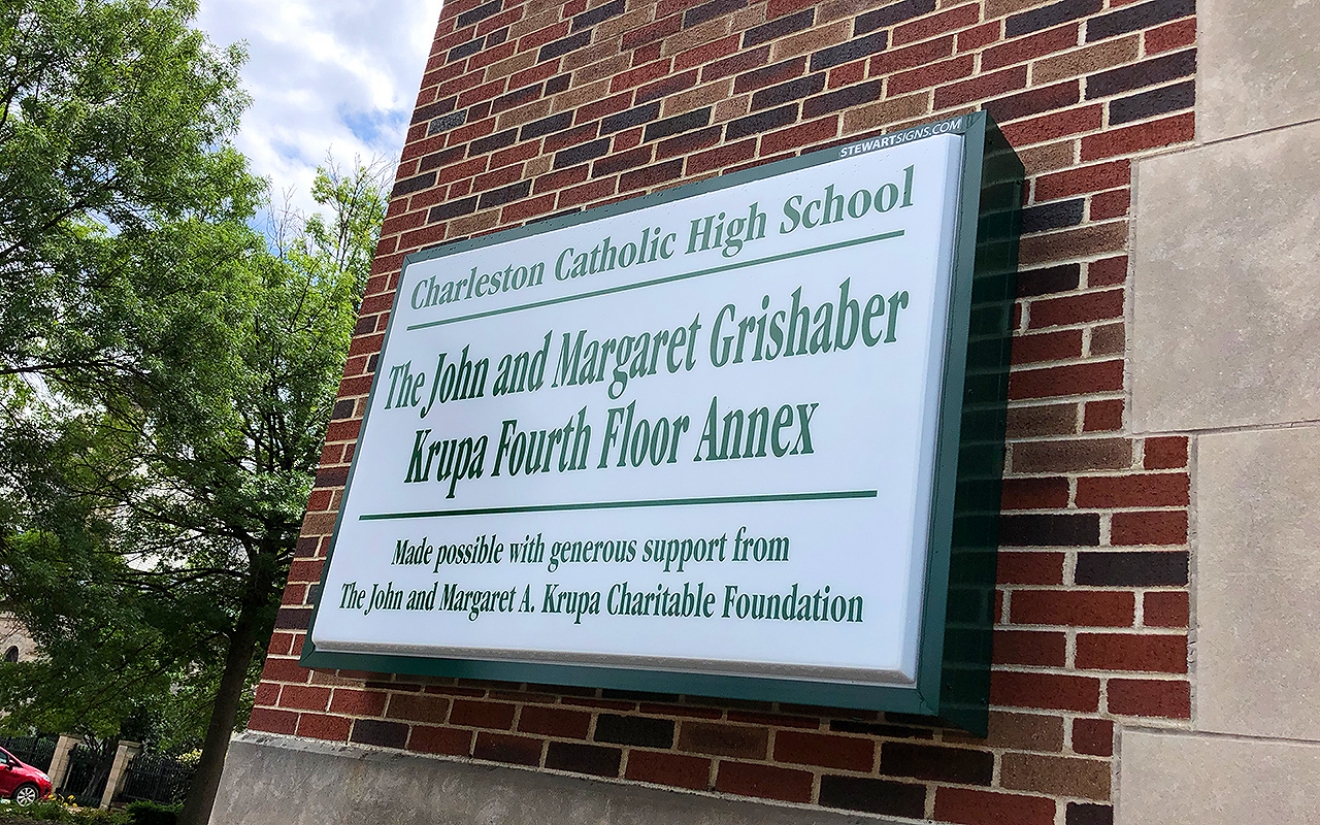 John and Margaret Grishaber Krupa Fourth Floor Annex
The design presented several challenges, but the Columbia, MD, architectural firm Arium AE relied on their ability to recognize and align design and engineering services with CCHS' goals and expectations and delivered a creative solution that fits like a glove. The Charleston, WV, based company Jarrett Construction Services completed the project in fourteen months. It includes the addition of over 11,200 square feet of usable space, featuring a centerpiece chapel with iconic triple arched limestone windows, three classrooms, three bathrooms, two faculty offices, and an A/V office.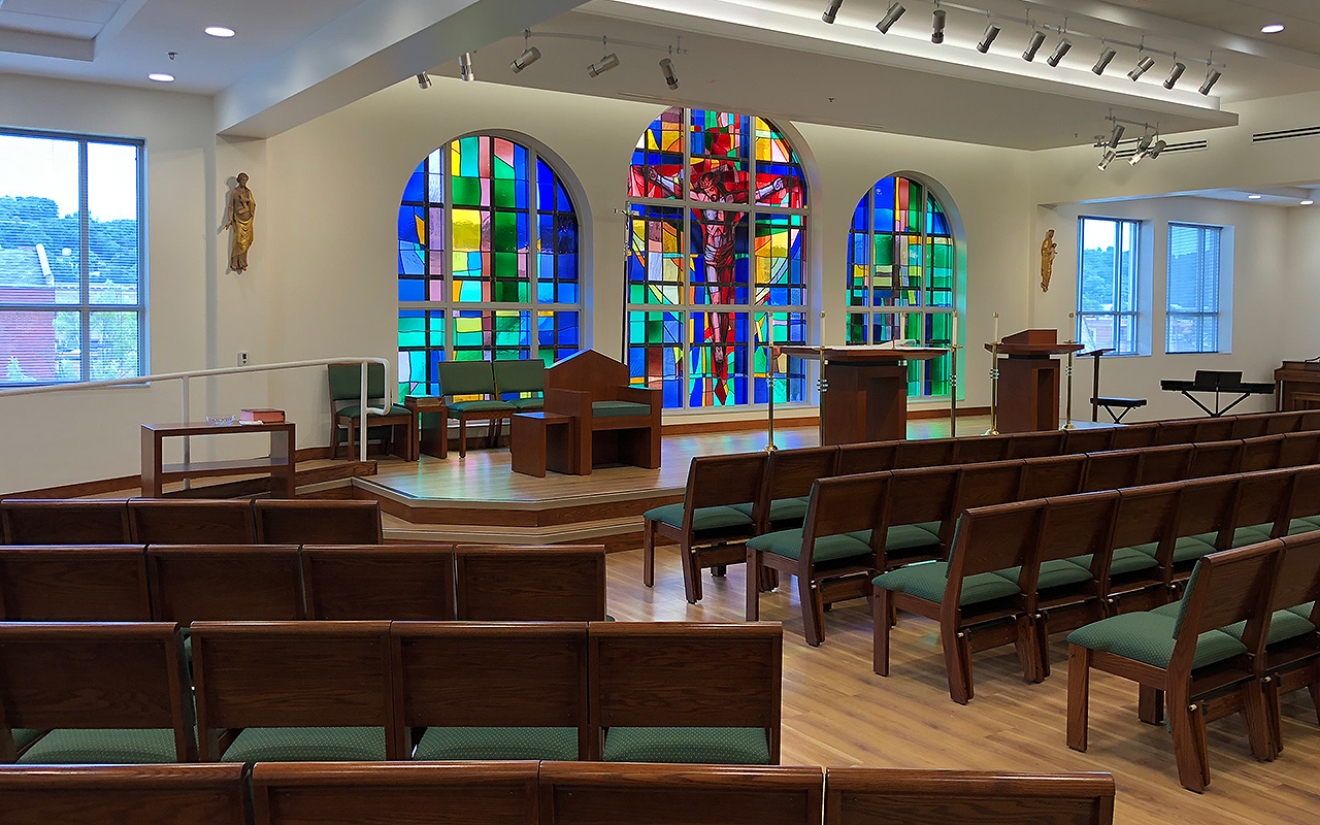 The Fourth Floor Chapel
The alteration of the existing hoist way went smoothly, and DC Elevator was able to complete the additional steps in the allowed time, largely during the 2016 Spring Break. We extended the rails and trailing cable, installed a fourth-floor hoistway door and a matching call station. The elevator was upgraded to accommodate a new fire alarm system, and the controller was reprogrammed to allow for the additional fourth-floor stop.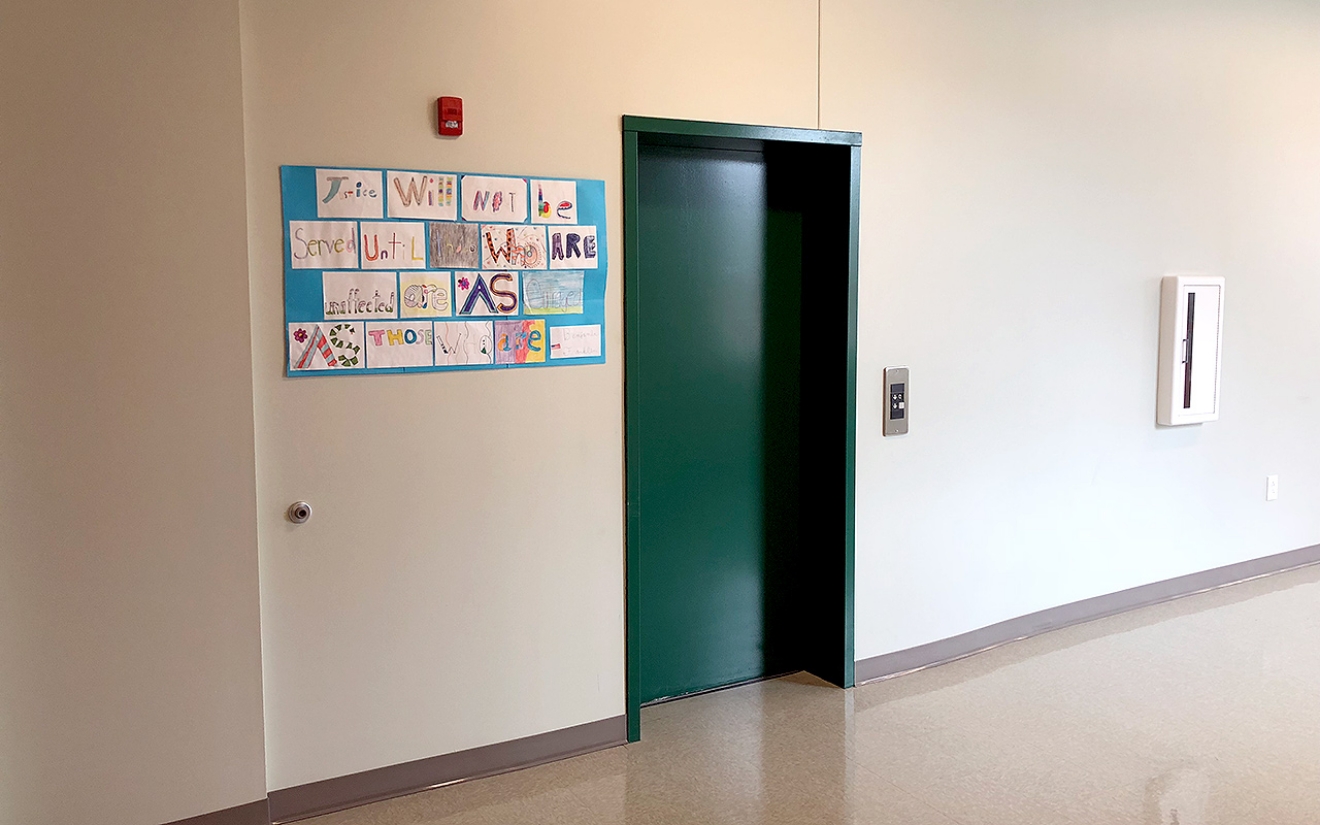 The Completed Fourth Floor Landing
As we look at the finished project, we can do nothing but agree with Principle Hoyer, as she quotes First Lady Eleanor Roosevelt, "the future belongs to those who believe in the beauty of their dreams." We are glad to have contributed our share to make this dream a reality!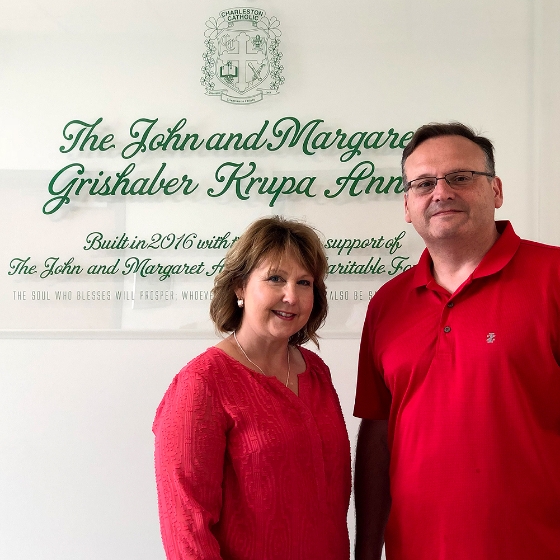 Charleston Catholic High School

1033 Virginia Street East,  Charleston, WV 25301

(304) 342-8415

charlestoncatholic-crw.org/