The Stillevator – as Kentucky as the Legend It Serves
Nothing says Kentucky like Bourbon. A 1964 Congressional Resolution designated Bourbon as America's native spirit, and no one respects their Bourbon – and Bourbon history – more than the whiskey distillers and connoisseurs of Kentucky. The story of Jim Beam spans seven generations and over more than 200 years; Conquering many challenges for one single goal: to make the best bourbon in the world. One family has been creating and living one of the world's greatest legacies, right in the heart of Kentucky.
The Jim Beam American Stillhouse has welcomed more than 100,000 guests since it opened in fall of 2012. A replica of a 1940s stillhouse, the Jim Beam American Stillhouse showcases the centuries-old Jim Beam Bourbon-making process from start to finish. Guided tours start with Beam's natural limestone water well and take guests through the mashing, distilling, barreling, storing and bottling lines. A total whiskey immersion engages the senses, while also offering guests a historical look at The First Family of Bourbon. Complimentary self-guided tours are also available.
No tour is complete without a ride in the building's original Stillevator – a two-stop hydraulic elevator that looks just like a columnar still. Like the spirits rising during the distillation process, the Stillevator elevates the guests on their way from the first to the second floor.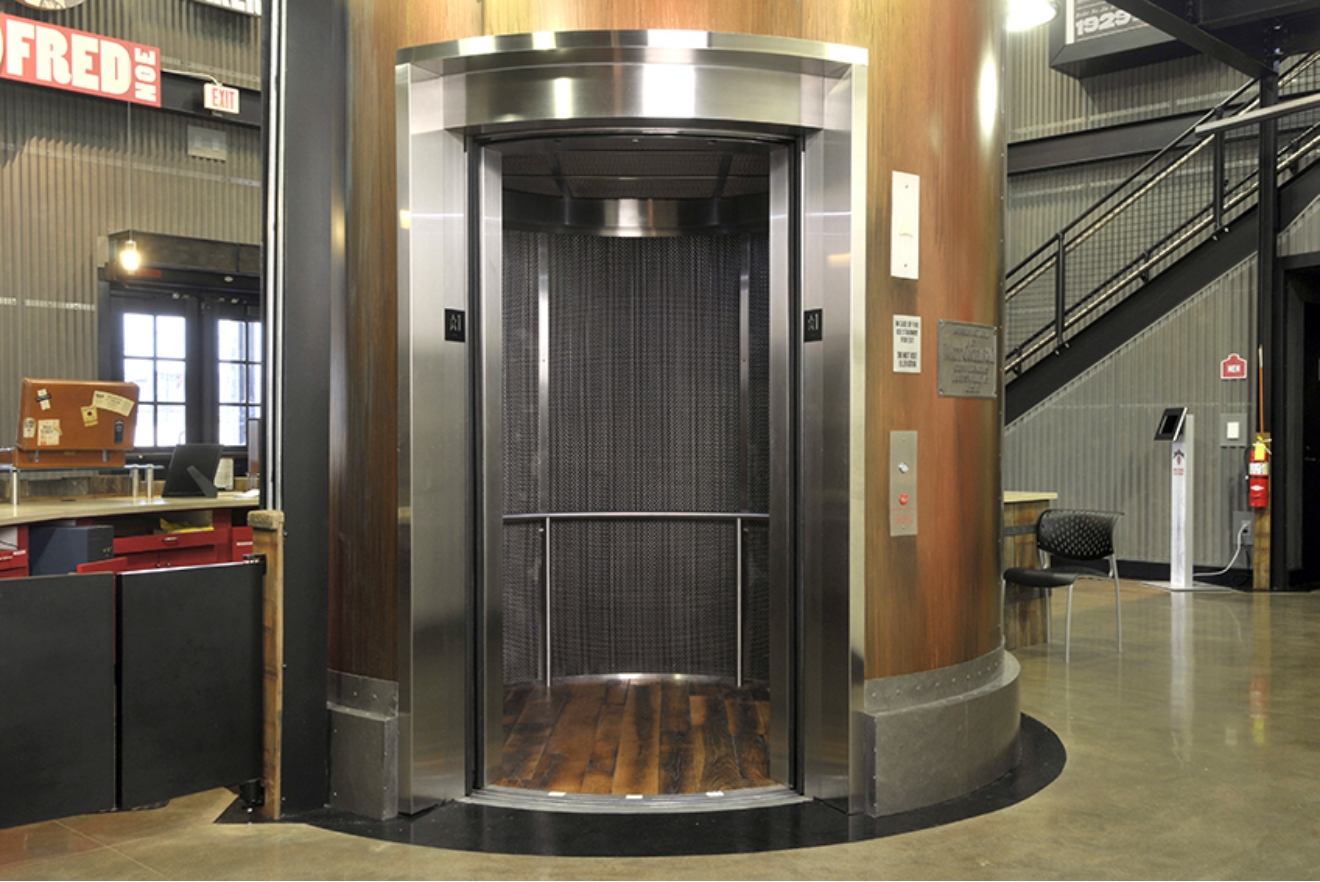 Stillevator at the Jim Beam American Stillhouse – Doors Open
Down-Home Materials Meet Award-Winning Design
The architect of the building intended the Stillevator to closely match a columnar still. The materials – white oak, stainless steel, and copper – are echoing the elements one can find in the building design and throughout the property. The mesh cab roof allows the passenger to look upwards, and the curious guest is rewarded with a view of the hoistway illuminated by the light from the structure's many bull's-eyes. The Stillevator is featured in the August 2013 Elevator World magazine and won the 3rd place in the issue's Cab Design Photo Contest.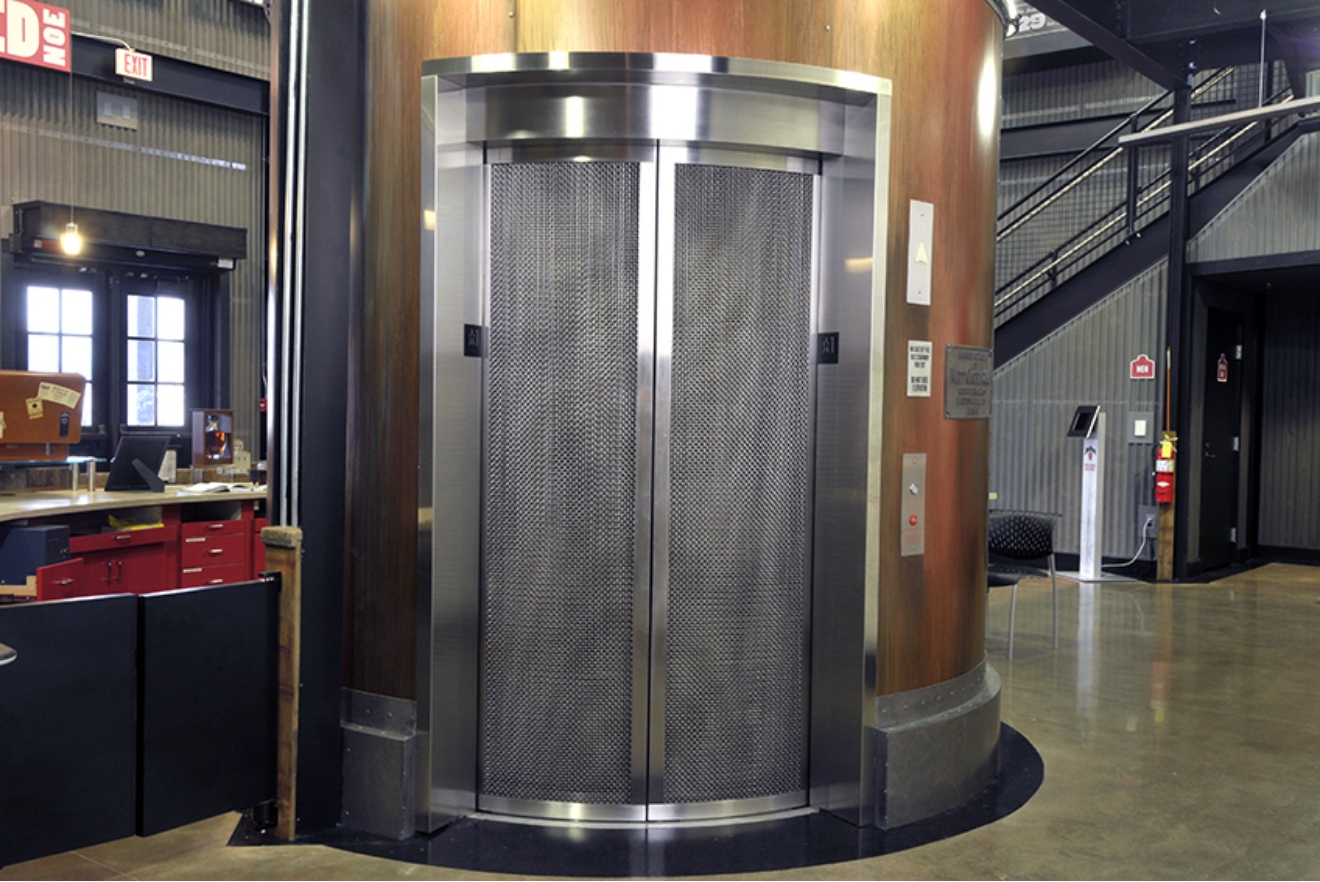 Stillevator at the Jim Beam American Stillhouse – Doors Open
Visiting the Jim Beam American Stillhouse
Secrets are for strangers; at the Jim Beam® American Stillhouse, you're family. You get an up close and intimate look at Jim Beam® Bourbon and how it's made. Guided tours take you through the entire process. Please find open days and tour hours on the official website.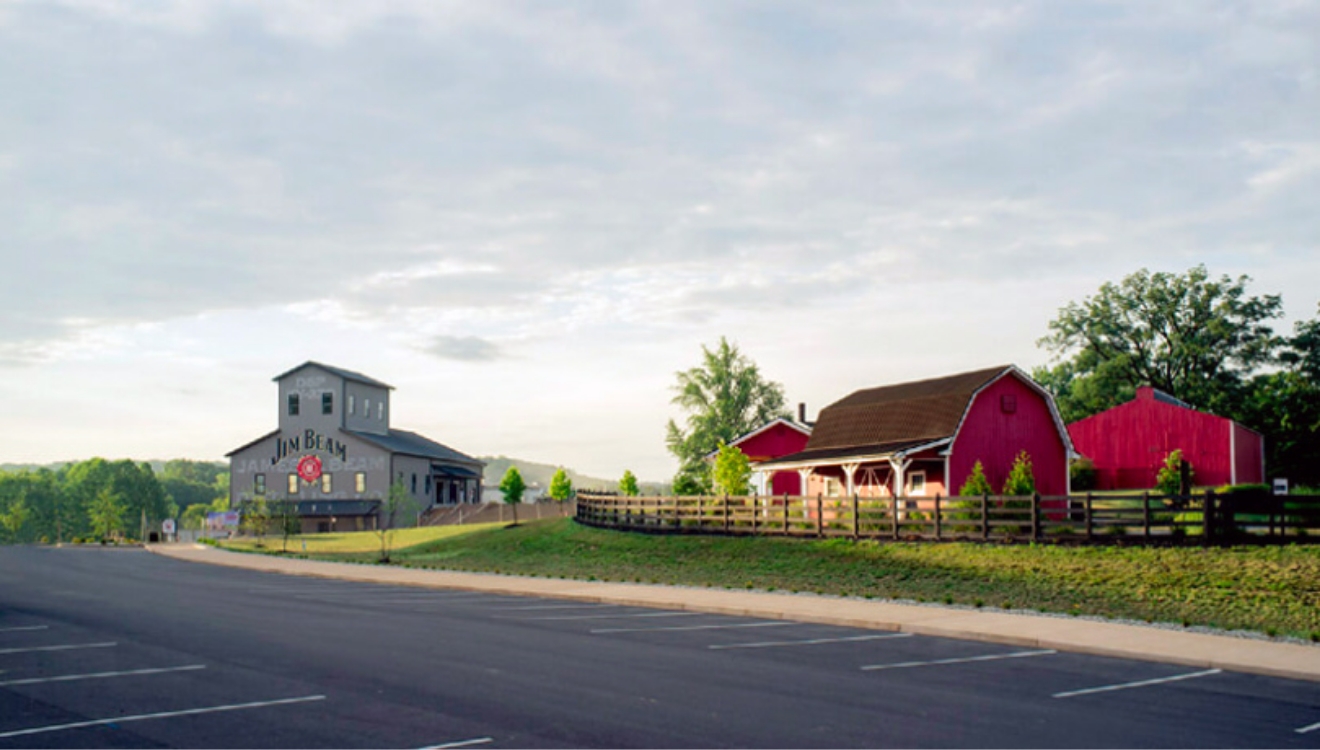 The Clermont Location Invites to a Visit
Check out the gallery below for more Stillevator pictures: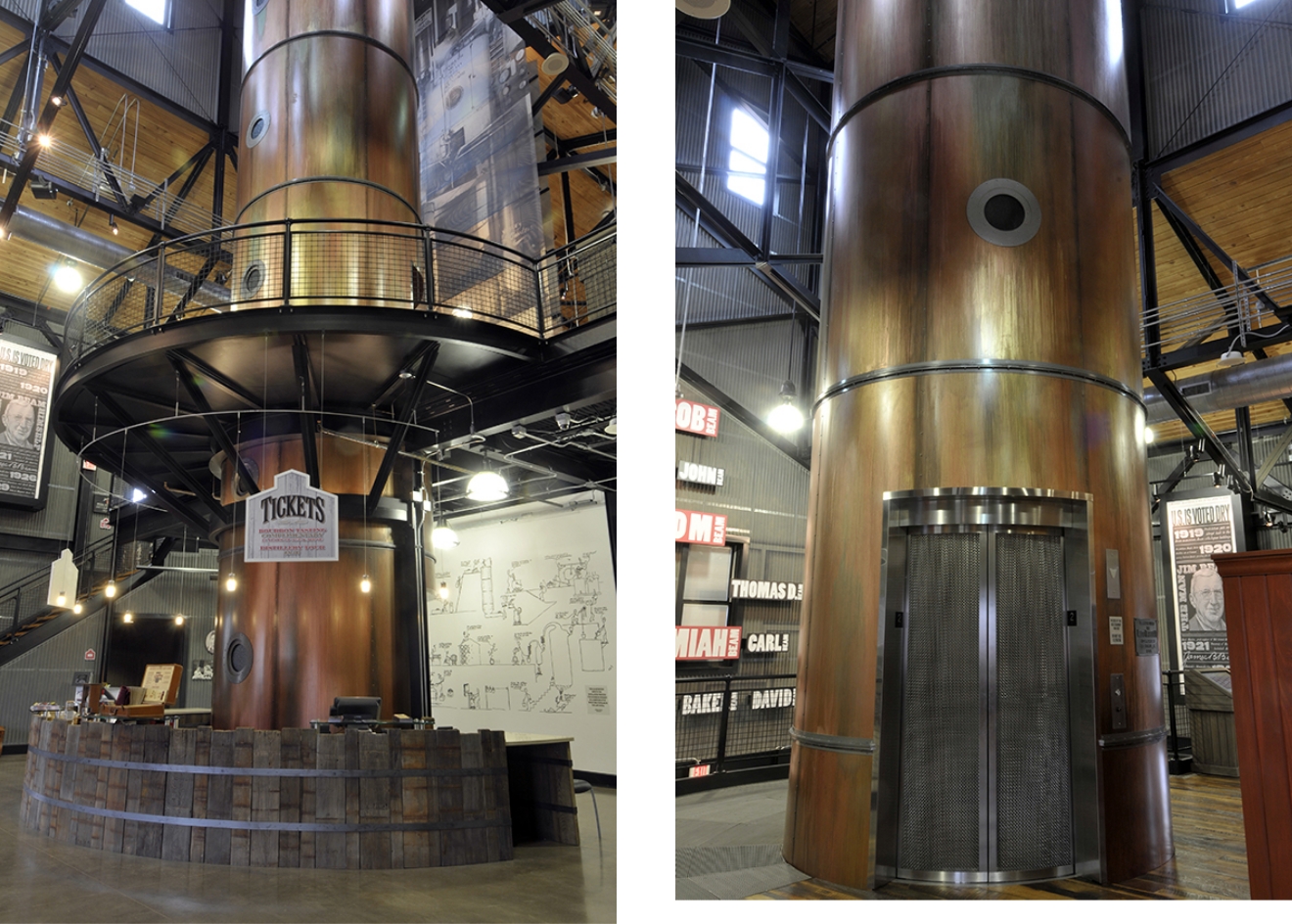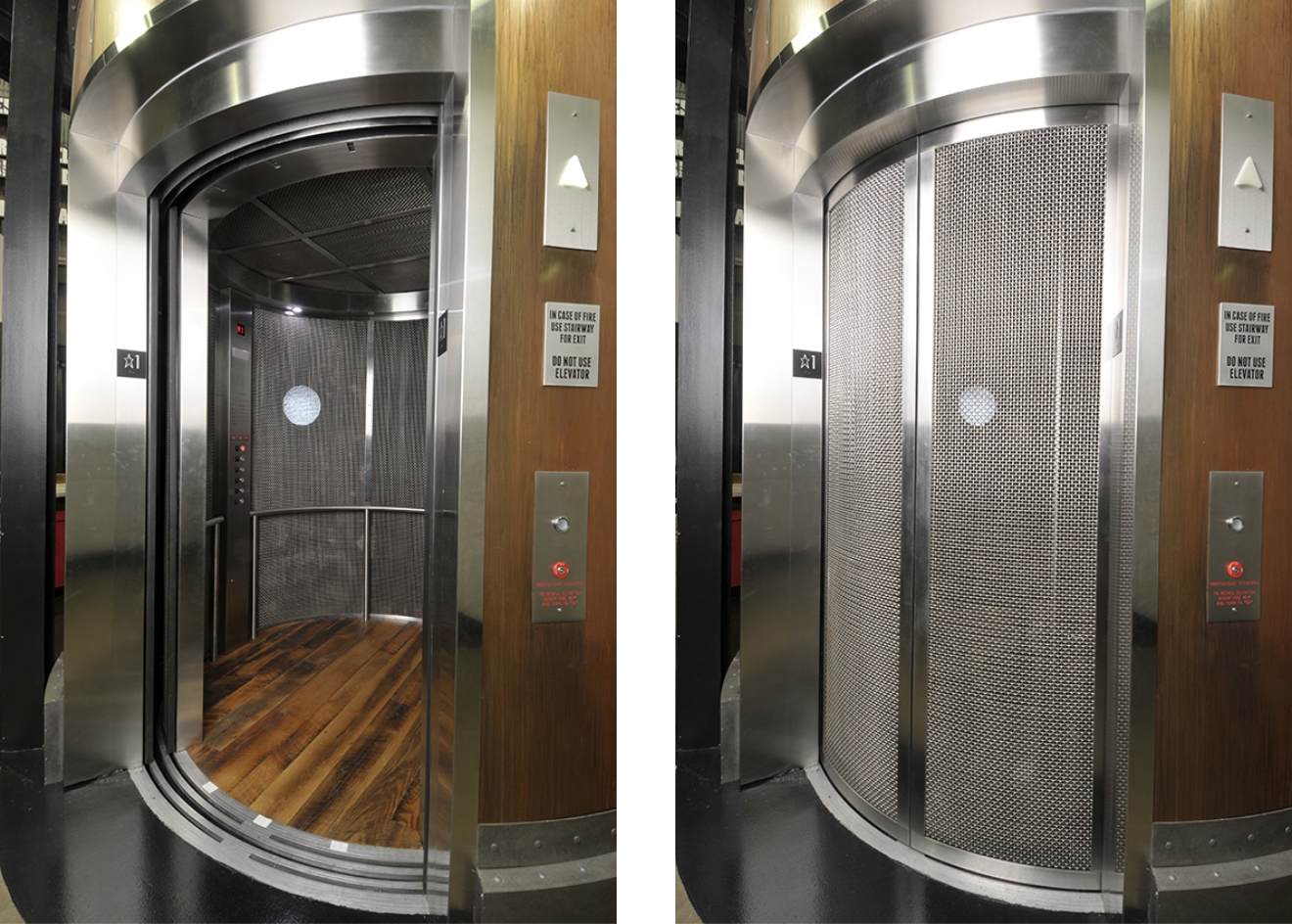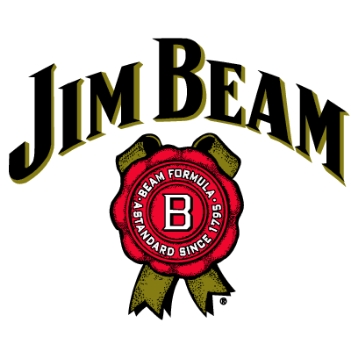 526 Happy Hollow Road,
Clermont, KY 40110

(502) 215-2295

jimbeam.com/