Bringing ADA Compliance to a West Virginia Courthouse
If you believe the court judges, then the verdict is in: The renovated Upshur County Circuit Courtroom, funded graciously by the West Virginia Courthouse Facilities Improvement Authority, is a building of which the county can be proud. That's why Judges Jacob Reger and Kurt Hall honored members of the Upshur County maintenance department in 2018 with a special plaque, thanking them for their hard work that made the courtroom handicapped-accessible and ADA compliant. We are honored and proud to have contributed our share.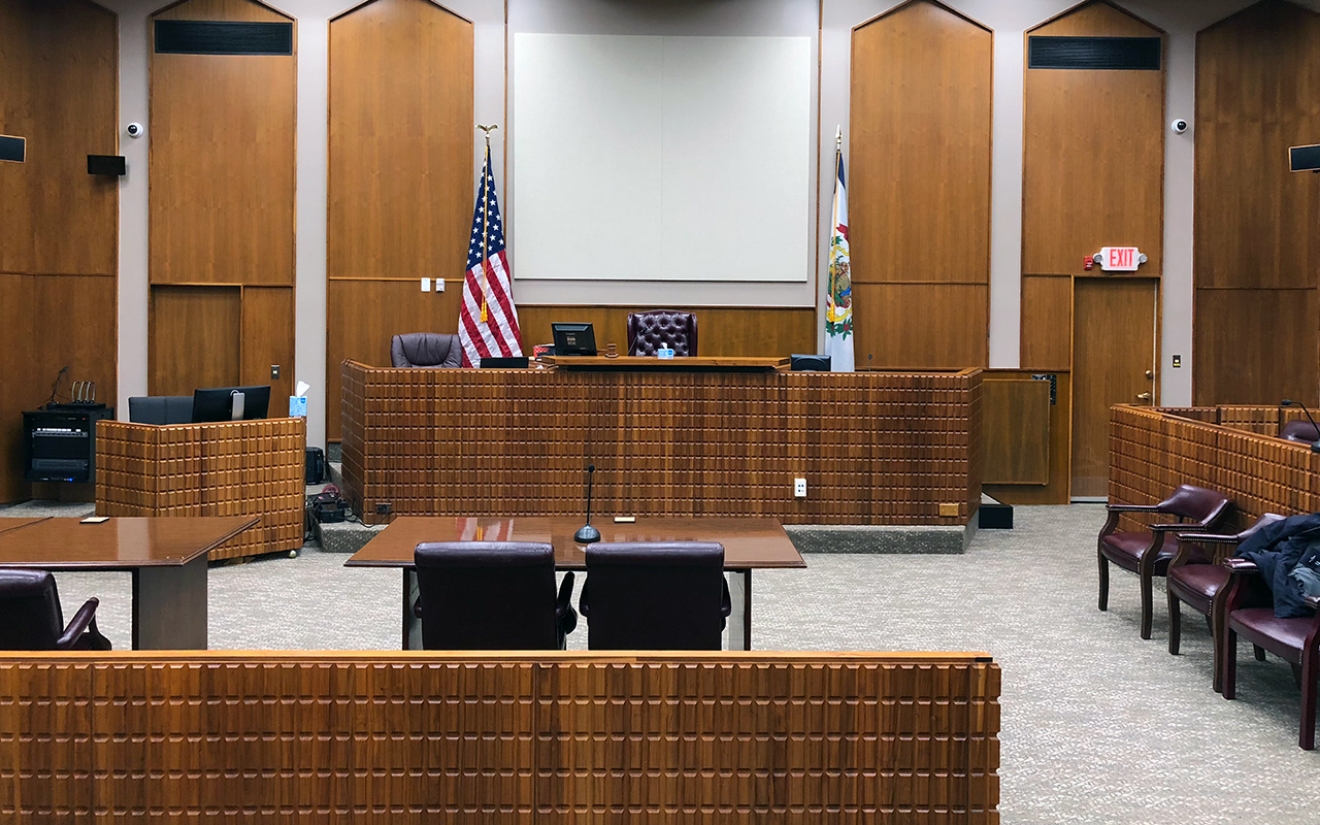 The courtroom of the Upshur County Courthouse after its renovation.
We were tasked to provide a solution that answered the need for accessibility in the courtroom. Ideally, one that allows a person with a physical disability or impairment to fulfill their legal obligations with complete access and dignity, without disrupting court proceedings, or drawing unnecessary attention to the witness. The custom lift we installed, manufactured by Lift-U in Escalon, CA, matches all these needs perfectly:
Lack of access, exposed wiring, impaired visual aesthetics, and aging carpets were other criteria that needed to be addressed during the restoration: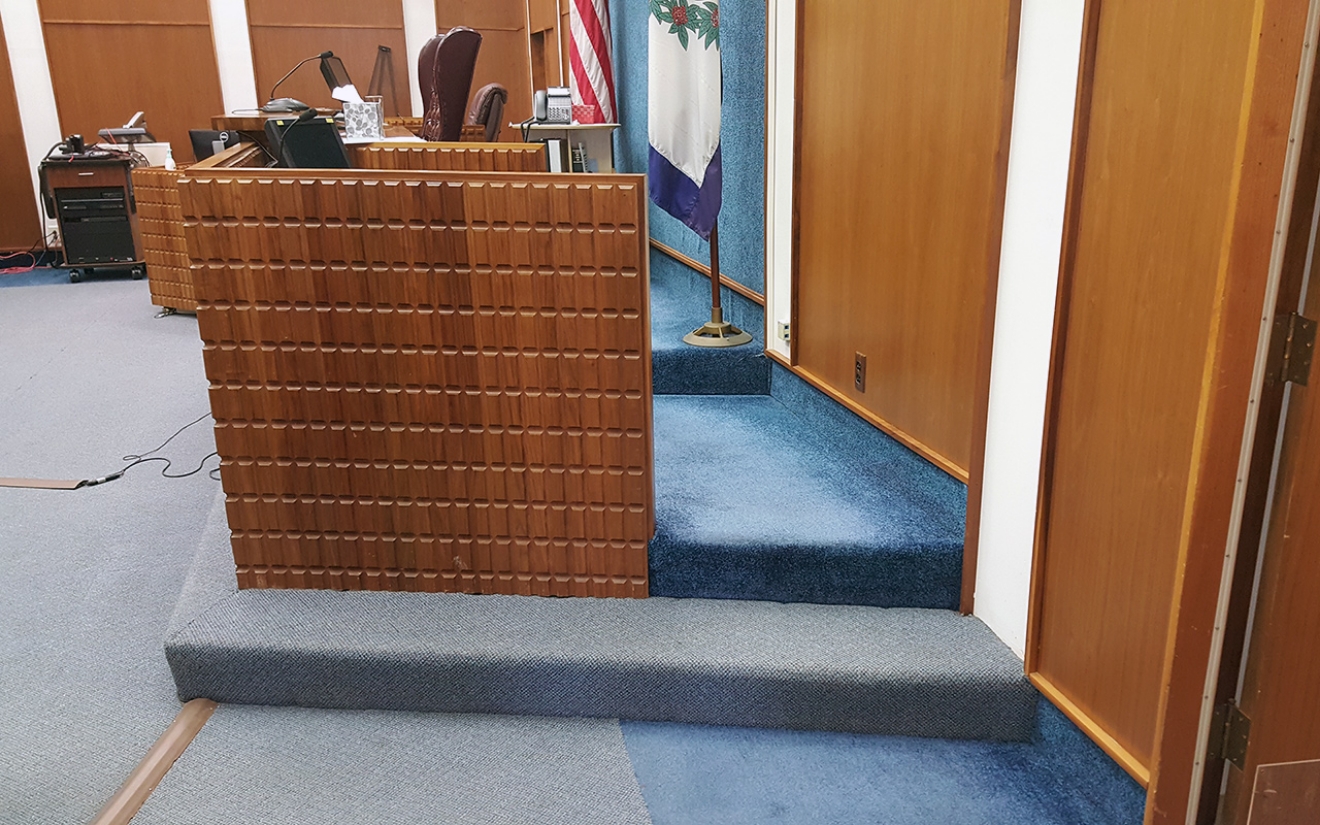 Bench area pre-renovation: Simple stairs, open wires, and outdated carpet.
Director of Facilities Greg Harris and maintenance department employees Mike Campbell and Mike Haler worked closely with DC Elevator, matching the design of the woodwork to the custom lift, widening the lift and bench access, hiding the existing cables, and lay beautiful carpet in the lift and courtroom area.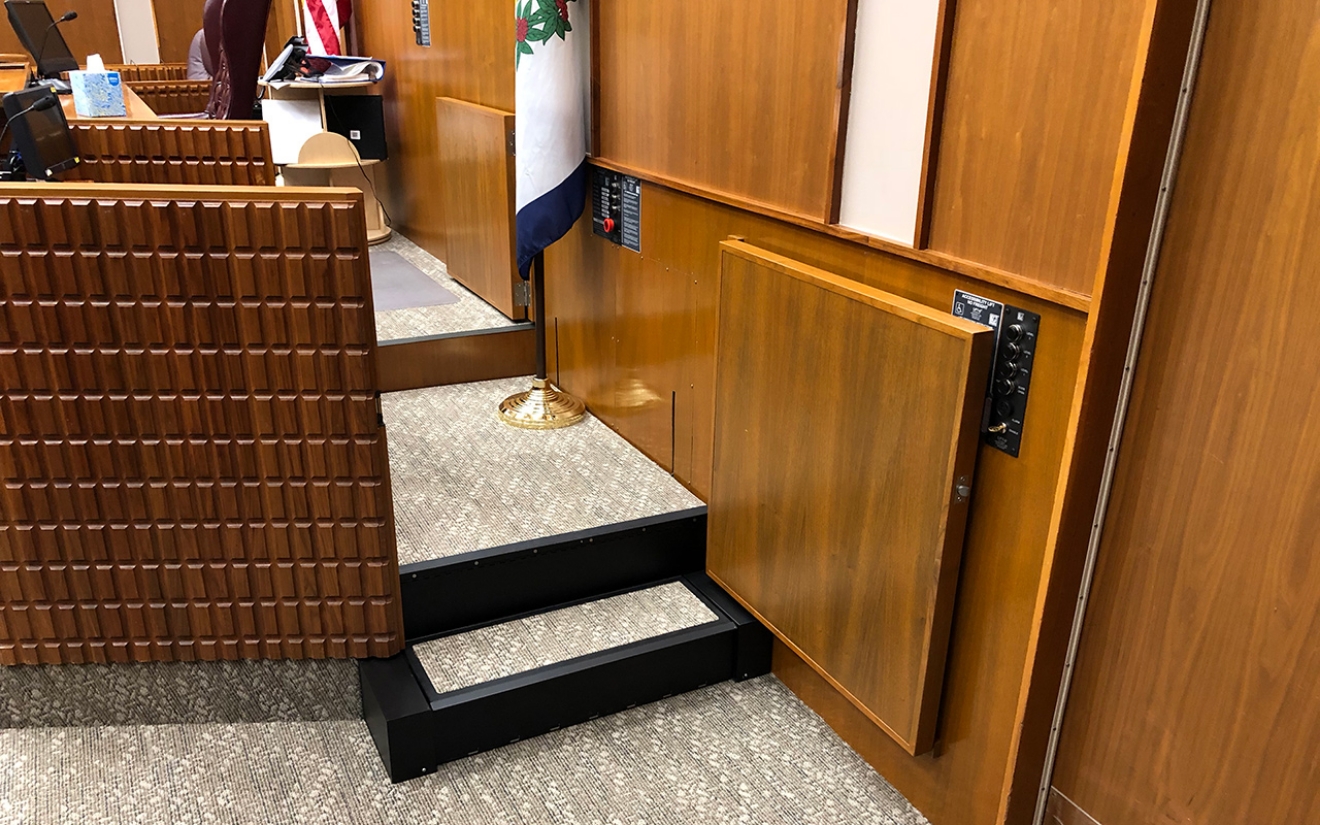 Bench area post-renovation: ADA-compliant lift, hidden wires, and new carpet.
Upshur County Commission

Upshur County
Administrative Annex,
91 West Main Street,
Suite 101,
Buckhannon, WV 26201

(304) 472-0535

upshurcounty.org/

Accessibility equipment is a range of products designed to remove access barriers for persons with physical challenges. These barriers include stairs, raised building entrances and steep inclines that prevent access to public buildings as well as residences.
Don Zimmerman
AEMA